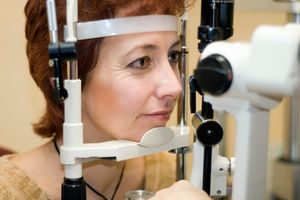 Routine wellvision eye exams annually are your protection against potential sight threatening diseases. Wellvision exams allow Dr. Somji to perform a refraction; the process that allows him to measure and determine your prescription for eyeglasses and contact lenses.
Located in Sugar Land, TX, Dr. Somji will also look at the back of your eyes to screen for eye conditions that can threaten your vision, such as glaucoma, macular degeneration and retinal holes, tears or detachments. If you have any of these conditions, our optometrist will see you for a more focused examination separate from your wellvision exam. This allows him to manage and treat these conditions separately from an exam to prescribe eyeglasses and contact lenses.
If you have vision insurance, your insurance covers a routine wellvision exam once a year. Occasionally your health insurance may also cover a preventive wellvision exam once a year.
For any questions, contact our office.